Air Conditioning Services - AAMCO Houston, TX
Did you know that your air conditioning belt drives many other components in your vehicle?
This means that a broken belt can have a much worse impact than simply an uncomfortable trip. The expert techs at AAMCO will take care of everything- whether it's simply a recharge of refrigerant or maybe installing a new compressor- you'll have peace of mind knowing that your vehicle will keep you cool and safe.
Signs that your vehicle may have a malfunctioning air conditioning system include:
Your air conditioner blows only hot air from the vents
The air conditioner blows cold only sporadically
There are noises when you run your air conditioner
Every AAMCO Air Conditioning Service begins with our state-of-the-art air conditioning system check. This Check includes:
Check the air conditioning compressor drive belt for cracks or damage
Check all air conditioning-related components for leaks or damage
A check for proper operation of the air conditioning compressor and other components prior to service
Testing lines, hoses, seals, and other system components for leaks
Depending on the results of the check, the system is then serviced only as required to ensure proper operation, which might include:
Evacuating refrigerant from the system
Recharging the system using the appropriate refrigerant to the exact system capacity according to the vehicle manufacturer's specifications
Performing any necessary service on compressor, evaporator, condenser, and electrical controls
Recheck the system to ensure proper operation.
While your vehicle is at the center, an AAMCO-certified technician will also perform an Initial Vehicle Check to ensure that all of the major systems in your car, truck, or SUV are in good working order.
Schedule your appointment today!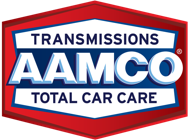 Locally owned and operated

OUR ADDRESS
9584 Fm 1960 West, Houston, TX 77070
View Map
hours
Monday - Friday | 08:00 AM - 06:00 PM
Saturday | By Appointment
Sunday | Closed
SCHEDULE APPOINTMENT