Tires Services - AAMCO Houston, TX
Tires for your vehicle should be a priority, not an afterthought. Proper tire selection and maintenance can improve several performance issues that you may be having with your car. It can improve your fuel efficiency, make time in your car more comfortable, and protect the rest of your vehicle's systems from unnecessary wear and tear.
When you visit AAMCO Houston, TX, we will address all of your tire needs and perform our 36-point Multi-Point Inspection® on the rest of your vehicle so we can assure you everything is functioning properly.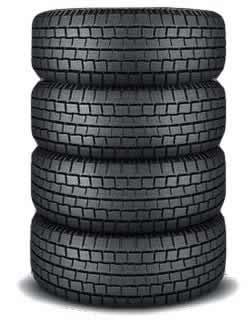 Selecting the Proper Tires
Picking out tires can be a stressful experience, but with these tips and tricks, you will have a much easier time understanding the system.
Begin by looking at the sidewall of your tire where you will see a code that has a lot of the information you need. The code will look something like this: P195/60R16 63H M+S. In this example, the information breaks down as follows:
P Type of tire.

This stands for Passenger Car. You may also see LT: Light Truck; ST: Special Trailer; or T: Temporary

195 Millimeter width of the tire tread
60 Aspect ratio of the sidewall compared to the width
R Radial construction
16 Inch diameter of the rim
63 Load rating for single tire
H Speed rating.

This refers to the level of heat the tire can withstand. Higher values are more important for vehicles spending lots of time on the highway at higher speeds.

M+S Season rating.

You may want to change out your tires for winter driving and change them back again during good weather. These situations are when this rating will be most important.
Proper Tire Maintenance
Tires aren't something you slap on your vehicle and forget about. Your tire system should be included in your regular maintenance schedule. This is about your safety and also can help your tires last longer between replacements.
Regular tire rotation will help the tires wear evenly and last longer. You should consider a rotation every 6,000 to 12,000 miles. If you notice uneven wear sooner, give us a call.
Our AAMCO Rotation Service will help keep you safe and extend the life of the tires on your vehicle. Rotation helps ensure that all of the tires wear evenly. Most manufacturers recommend rotating frequently, generally every 6,000 to 12,000 miles or when tire tread wear appears uneven.
Checking the pressure of your tires can alert you to any functionality issues with the tire and keeping proper pressure can improve your gas mileage.
In the general operation of your vehicle, you should always listen to manufacturer load capacity specifications so you don't overstress them. This will help them last longer and, again, improve fuel efficiency.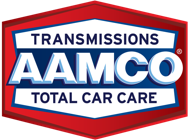 Locally owned and operated

OUR ADDRESS
9584 Fm 1960 West, Houston, TX 77070
View Map
hours
Monday - Friday | 08:00 AM - 06:00 PM
Saturday | By Appointment
Sunday | Closed
SCHEDULE APPOINTMENT